Guest User- You can read all the messages posted between users and Cecil Lee, however, you will NOT be able to post your question until you login as a Member.


New Members Sign Up - Get your FREE My FengShui Membership account to participate in our FREE Feng Shui Advice Forum and make use of our many FREE Feng Shui Analysis Reports to improve your life. [Learn more]


Existing Members - Login to participate in our forum and post questions to Cecil Lee for advice.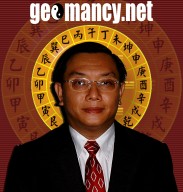 "I hope you find this
forum useful in learning Authentic Traditonal
Feng Shui."

Cecil Lee,
Forum Adviser & Moderator